10 Reasons Why You Should Choose The Leader In Trucking Insurance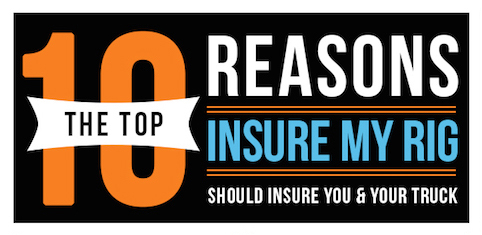 1
We are a 3rd generation family-owned agency that has been insuring America's truckers for over 80 years.
2
For 30 years, we have been publishers of The Roemer Report, the Kiplinger Letter of the trucking industry.
3
We have 25 full-time insurance advisors & staff members devoted to serving the insurance needs of America's truckers, including a dedicated certificate clerk and an in-house loss control expert.
4
We are long-time members of the American Trucking Association, as well as numerous state trucking associations.
5
We know the difference between a fifth wheel and a steering wheel.
6
We are the best in the business with the fastest service turnaround time.
7
In-House System to manage leased / operator programs online 24/7.
8
Insurance for owner operators, fleets of owner/operators & trucking fleets from 1-1000.
9
Monthly budget plan to fit your situation with minimal down payment.
10
Immediate coverage and 24/7 web-based access to certificates of insurance.