The Basics of Commercial Truck Insurance
Insiders Guide: Are you wondering about how to learn the basics of Commercial Truck Insurance?
Just ask the Trucking Insurance Experts at Roemer Insurance / InsureMyRig.com – we have all the information you need about how to figure out your insurance requirements; get your trucking insurance quotes and to buy your commercial trucking insurance.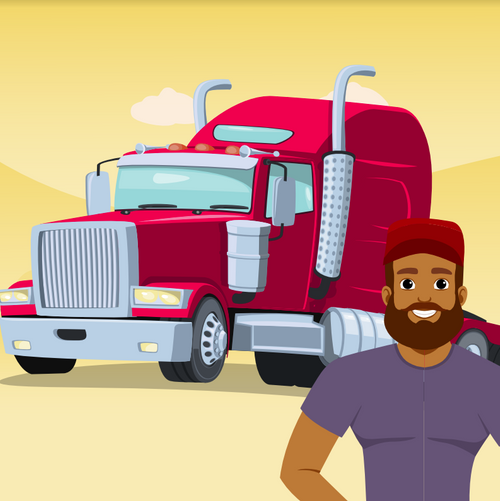 We can help you learn everything you need to know about purchasing commercial trucking insurance policies
Are you the owner of a fleet of commercial semi-trucks? Or are you an owner-operator thinking about getting your own authority? Maybe you have already made the big step of becoming a federally registered motor carrier, and you have questions about commercial truck insurance. Well you have come to the right place! We can help you get rolling down the road with the proper trucking insurance at the fairest possible price.
One thing you have already figured out is there are many steps in becoming a motor carrier. Before you haul your first load as a D.O.T. registered motor carrier you must first purchase and finance your equipment; secure your authority; and then make sure you are protecting your substantial investment of time and treasure by getting the proper insurance to be fully covered without over paying.
Whether you are an owner-operator purchasing non-trucking liability or a one-truck motor carrier buying primary liability insurance for your 18 wheeler, keep this in mind: you need to have a basic understanding of your insurance requirements and how to get the best coverage at the most affordable insurance rates.
To a certain extent, you can rely on your trucking insurance agent to help you gain the information you need. But it is important for you to gain for yourself the knowledge you need about tractor trailer insurance including how much is the average cost that insurance companies charge for semi-truck insurance.
So how can you get the knowledge you need to know so you can get the best value on your commercial trucking insurance purchase? Click here to learn more on the next page!