The Basics of Commercial Truck Insurance
Insiders Guide: What do you need to know to get the best value on your commercial trucking insurance purchase?
The insurance broker is the key
So, how do you find the best trucking agent?
Your insurance agent (oftentimes referred to as an insurance broker) is obviously key to the process. Selecting the right agent can make all the difference. You need an agent who is knowledgeable and can assist you in understanding your requirements. And your agent must be straight shooter. So, choose wisely. Not every broker who asks to quote on your commercial truck insurance will have the industry expertise AND the integrity that is necessary to give you your best price and the proper coverages to keep you rolling down the road.
Don't let your commercial truck insurance agent let you down when you need them the most. What you sure don't want to discover is that they sold you the wrong policy with the wrong insurance carrier and your accident claim isn't paid properly. Sometimes it really is true that you get what you pay for. Ask your most trusted professional advisors who they recommend. You can be sure that the most successful truckers you know have a good insurance program; if you have a good relationship with your 'friendly competitors' ask them who they use. Also, your lawyer, banker and accountant might have a good recommendation – especially if they count other commercial truckers as their clients.
Once you feel comfortable that you can trust your commercial trucking insurance agent to be knowledgeable and trustworthy, only then can you feel solid with their recommendations.
You need to trust your agent and be very straight with them about your risk. They need all those pesky questions answered accurately and timely so they can get you the optimal coverage with the best commercial trucking insurance carrier.
"If you don't know much about buying jewelry, you better be able to trust your jeweler."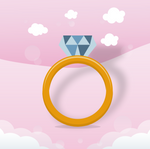 You probably would not walk into a jewelry store where you never shopped before and announce, "I'm going to ask my girlfriend to marry me, so I need to buy an engagement ring. I don't care about how it looks or the quality, just make sure it's the cheapest ring in the store."
Our guess is it would go more like this: you go into a store that was recommended to you by somebody you trust and carefully explain that you wish to purchase the most beautiful ring available for the money you have budgeted; then you would ask plenty of questions to be sure you understood what you were buying and that you were getting a fair deal.
The jeweler would then do their best to sell you a ring of the quality and value that you desire.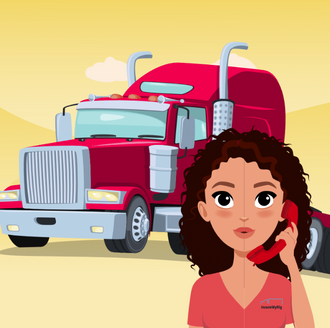 If you don't know your jewels, know your Jeweler
Trucking Insurance is not so different. You will need to understand your requirements and describe them clearly to your agent. You have the best knowledge of your trucking operations. Accurately sharing this information with your insurance agent will enable them to bring you the commercial truck insurance policies that you need from the best insurance company for your risk.
Whether you are a short-haul or long-haul trucker; whether you haul general freight, or you specialize in flat bed, tanker , reefer or other freight types, these variables all matter greatly in how best to tailor a commercial trucker's policy for you.
Commercial trucking insurance companies all have differing parameters or "appetites" for various types of trucking risks. Some prefer long-haul; some prefer short haul or local carriers. Some semi-truck insurance companies focus more heavily on the various commodities hauled.
The kind of freight you are hauling (and by logical extension, the type of trailers you are utilizing) is a major determinant of whether the insurance company will quote and at what price. Hazardous materials are always a tricky commodity, if you haul any kind of hazmat – even just one or two loads here and there- be sure to run it by your insurance agent first.
Which policies are right for me?
The following is a list of the various types of insurance policies that motor carriers might typically require. Keep in mind, you may not need all of these and there are other additional specialty lines that may also be required depending on where you are domiciled, what you haul and what other business you may conduct, i.e., freight brokerage, garage services, warehousing, etc.
Truckers Auto Policy
Bobtail / Unladen Liability
Driver Other Car
Hired Auto
Hired Car Physical Damage
Lease Gap Coverage
Medical
Non-Owned Auto
Pollution; CA 9948
Passenger Policy
Physical Damage - Comprehensive & Collision coverage
PPV/ SV Phys Dam - Comprehensive & Collision coverage
Refrigeration Breakdown
Rental Reimbursement
Trailer Interchange - Comprehensive & Collision coverage
Truckers Auto Liability
Uninsured Motorist Coverage
Brokerage
Broker Bond
Broker Cargo
Broker E&O
Broker General Liability
Contingent Auto Liability
Contingent Cargo
Truck Broker Liability
Property
Buildings
Building Ordinance and Law
Business Income / Rental Income
Business Personal Property
Earthquake
Extra Expense
Equipment Breakdown
Flood
Water / Sewer Backup
Liability
Directors & Officers Liability
Employee Benefits Liability
Employment Practices Liability
Fiduciary Liability
Garage Liability
Garage Keepers Liability
General Liability
Professional Liability/Errors & Omissions
Pollution Liability
Umbrella / Excess Liability
Crime
Cyber Liability
Computer Fraud/ Funds Transfer
Employee Dishonesty
Forgery or Alteration
Kidnap/ Ransom / Extortion
Money & Securities
Social Engineering / Deception Fraud
Workers Compensation
Excess Employers Liability
Other States
Stop Gap Liability
Workers Compensation