Freightliner Truck Insurance
Comme Freightliner Truck Semi Insurance Quotes
Two easy ways to get a Freightliner Truck Insurance quote:
Why Choose Insure My Rig?
Aggressively Priced Products
Quick and Easy Quotes and Services
80+ Years of Insuring Truckers
Nationwide Coverage
What is Freightliner Truck Insurance?
As a Freightliner truck driver with a dependable Freightliner truck, you should have a Freightliner trucking insurance policy with certain minimum compulsory coverage for the Freightliner tractor trailers that you use in your business, just as you would for a personal car.
InsureMyRig understands that accidents do and will happen. We also know that unless you are insured with trucking insurance by a company that understands your business, the level of damage caused can be greatly exaggerated.
Freightliner Commercial trucking Insurance and Freightliner Truckers Insurance provide the following benefits:
Choice of repair facilities for your Freightliner Tractor trailer
Top quality parts only
All noted accessories covered for your Freightliner semi truck
Towing charges up to $5,000 for your Freightliner truck
Gap and F.E.T. coverage available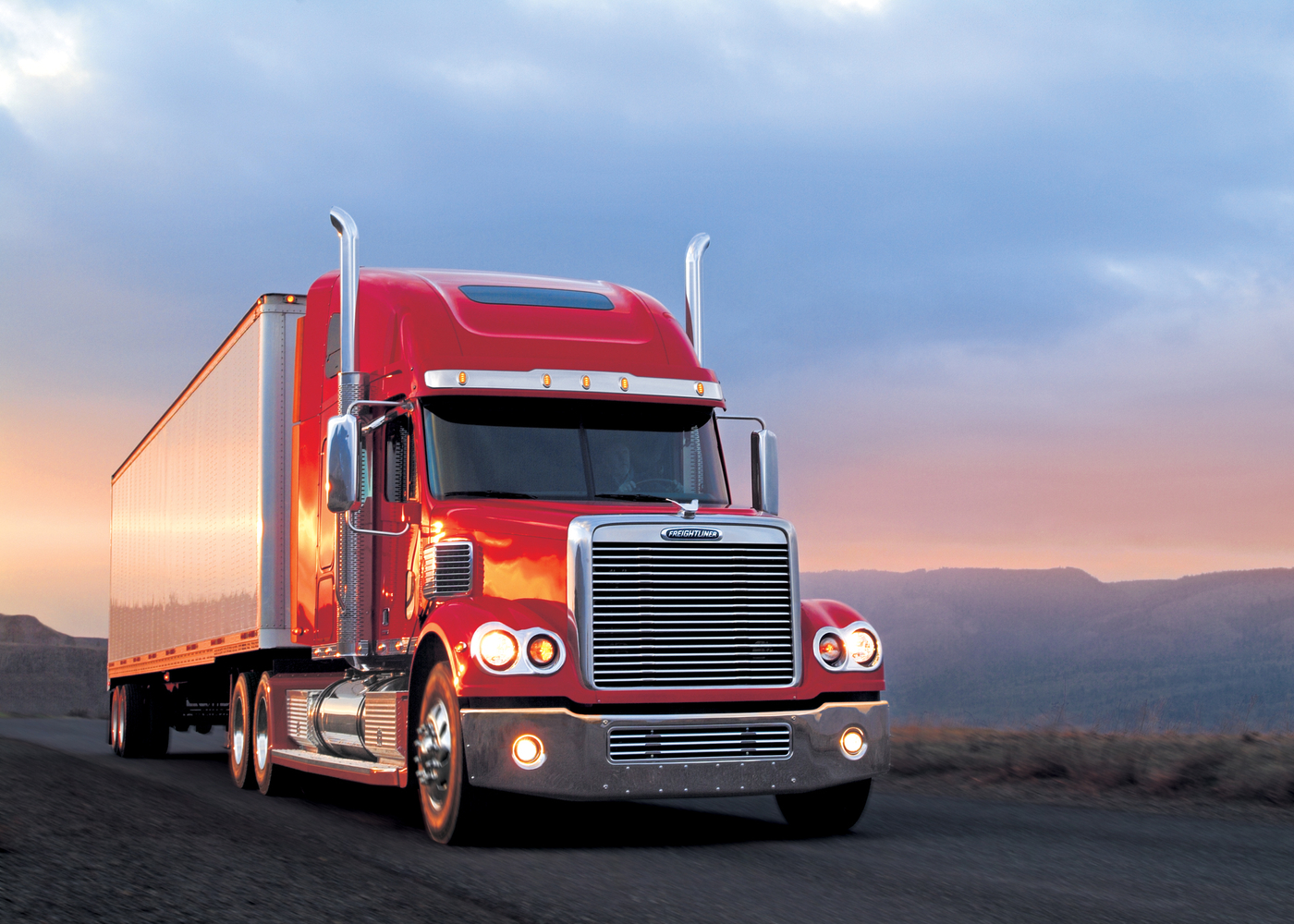 Regardless if you have one Freightliner semi truck, or a fleet of 100 Freightliner big rig trucks, you're going to need quality truckers insurance:
Trucking is federally regulated
If a claim occurs, you want great service from your insurance company to help you limit any expenses resulting from accidental damages or injuries.
Whether you are considering getting into the commercial trucking business, just started trucking or have owned a trucking business for years, commercial Freightliner truckers insurance is one of the major buying decisions you will have to make as owner of a trucking business. It is one of the most important decisions you will make for the life and longevity of your business.
Our licensed Freightliner truck insurance brokers will take the time to explain your options and our support staff works hard for your total satisfaction. We offer many convenient service options; certificate request can be taken by phone, fax or email and conveniently dispensed within 5 minutes. We provide Freightliner commercial trucking insurance for all commercial truck drivers.
Roemer Insurance Pioneered Trucking Insurance Packages With Low Costs and Excellent Service.
InsureMyRig Reasons To Drive a Truck