Own Authority Truck Insurance
Owner Operators Filing for Your Own Authority?
Two easy ways to get an Own Authority Truck Insurance quote:
Own Authority Trucking Insurance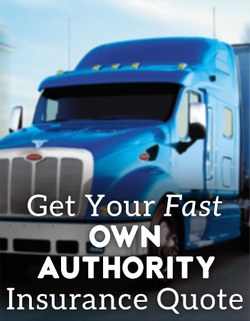 There is a natural progression of drivers in the trucking industry: first, company driver, then, owner/operator, and finally, getting your own authority.
At each step, you are taking on more responsibility, and therefore are increasingly subject to variable insurance costs and additional regulation. To make matters even more complicated, the procedures are constantly evolving. However, most of the steps have remained consistent.
The process is somewhat time consuming, but if you don't feel comfortable doing it yourself, there are many services on the web that can assist you with the process, and even speed it up somewhat. The federal website to begin the process can be found at www.fmcsa.dot.gov and you can find a great deal of information there.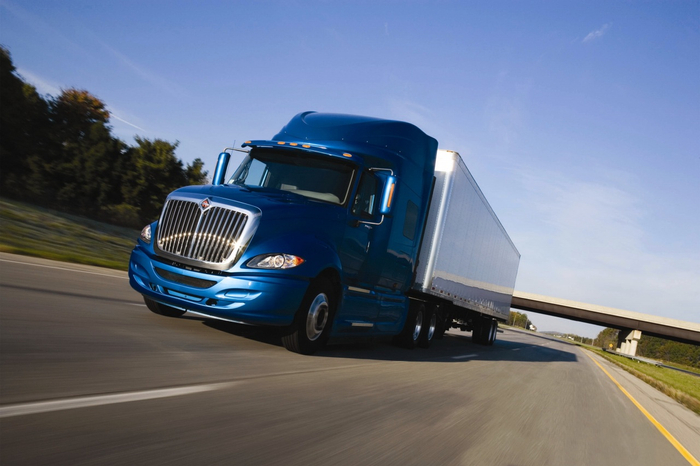 Be prepared. You are going to need good credit, financing and a plan. Hundreds of new authorities are filed every week. Hundreds more go out of business every week. Plan ahead.
You need to fill out paperwork for several different entities including:

MC number, issued by the Federal Motor Carrier Safety Administration
DOT number issued by the U.S. Department of Transportation
BOC3 process agents who can accept legal documents on your behalf
Acquire trucking insurance. Understand what you need. Talk to an agent who specializes in trucking insurance. They can advise you on which insurance market would be the best fit for what you plan to do with your operation; and give you options on coverage and deductibles. (get a fast quote now)

UCRA – Unified Carrier Registration Agreement
IFTA is concerned with tracking your mileage per state.
Obtaining your own authority is a complicated endeavor. As always, we advise talking to professionals who do this for a living. Your business will require at the minimum, three advisors who are very familiar with trucking: an attorney, an accountant, and an insurance agent. These trained professionals can help you avoid the pitfalls of a new business venture, and help you protect and grow your business through the years.
For a quote on your insurance, please click here. To talk to any of our dedicated trucking professionals, please call 888-931-1934
Steps to Start Your own trucking authority
Terms About Semi Trucking Insurance Not Everyone Understands