Recreational Vehicle (RV) Transport Insurance
Do You Offer Transportation Services Focusing On Towable Products By Providing Power Units?
Do You Move The Following Types Of Freight?
Travel Trailer RV's
Fifth Wheel Trailers
Gooseneck Trailers
Utility Trailers
Boats
Buses
Cars
We can provide insurance for commercial transport.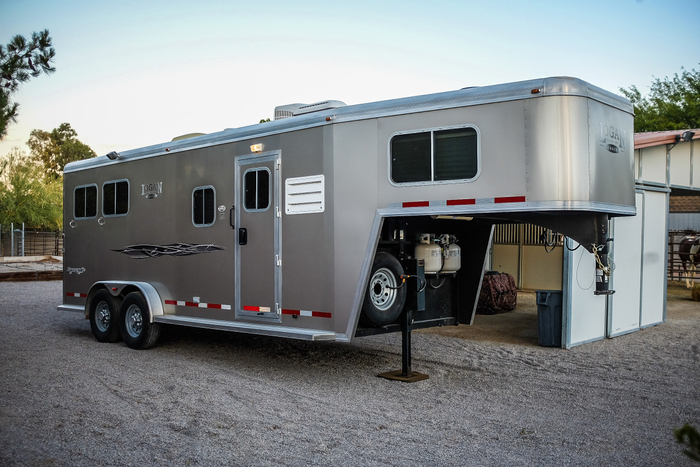 Get RV Transport Insurance Now!
Right now the RV industry is in a tremendous growth cycle and it is pushing a new and significant trend across the commercial transport and shipping landscape. Global Industry Analysts Inc. note that the global market for recreational vehicles will cross some 770,000 units by 2022 with the majority sold in the US. Although many are motorized, the vast majority of RVs being sold and on the road now are tow-able. RV shipping and transport is going to be big business for years to come.
If you offer or plan to expand operations focusing on RV delivery services to take advantage of this exciting shipping opportunity, it is time to focus on getting proper insurance.
Let a professional at Insure My Rig show you how easy and affordable getting insurance can be. Enter your contact information above to get a quote!
RV Transportation Industry Is Growing, Regulations Changing
The trucking industry is responding and specialist transporters are emerging, hauling RVs and a growing list of recreationaly oriented vehicles for manufacturers and others. RV shipping is diverse and includes hauling travel trailers of all sizes (single-pull, haul & tow, tractor trailer loads), fifth-wheel travel trailers, gooseneck trailers, and trains of smaller units. Trailer shipping also includes towing utility trailers hauling boats, ATVs, classic cars, horses and more.
Federal regulators are aware of the growing demand for RV transporters and the RV industry is getting pinched because there are not enough CDL drivers. Although the FMCSA has granted an exemption to allow non-CDL holding drivers to transport RVs for manufacturers, the agency has drawn the line for operators: "Drivers engaged in drive away deliveries of RVs with gross vehicle weight ratings of 26,001 pounds or more will not be required to have a CDL as long as the empty RVs have gross vehicle weights or gross combination weights that do not meet or exceed 26,001 pounds, and any RV trailers towed by other vehicles weigh 10,000 pounds or less. RV units that have a combined gross vehicle weight exceeding 26,000 pounds are not covered by the exemption."
Although opinions are mixed about the exemption, the fact is, given the GVWs of heavy-duty pickup trucks and the weight of large or caravanned set of travel trailers, crossing over 26,000 lbs. GVW is becoming commonplace. Private operators, those transporting large horse trailers or similar rigs with race vehicles or large boats will be facing the same scrutiny and will need to become compliant as well, a necessity for many reasons, especially to help manage operating expenses like insurance.
Regardless if you are new to the party or an old commercial hand, If your business or business-of-pleasure involves shipping RVs for manufacturers, transporting travel trailers, tiny homes for hire, delivering motorhomes or yachts, or hauling your racing team, if you want to be a safe, legal hauler, getting the proper insurance should be your first priority.
Contact us to get a quote!