Top 5 Ways to Lower Your Cargo Insurance Rates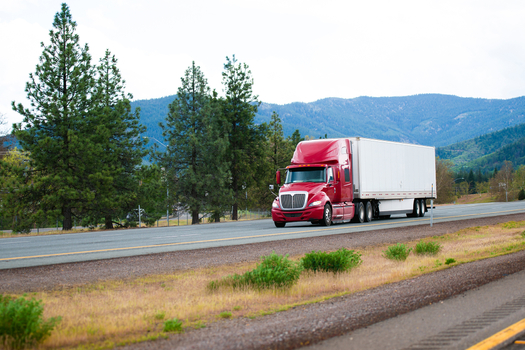 1. Only Pay for What You Need
As a trucker, you know exactly what kind of goods you're hauling on a daily basis. The value of your typical cargo load should dictate how much insurance you're paying for. Since cargo insurance provides protection for loss or damage of cargo and commodities, it makes sense that more expensive freight commands a higher premium. There's no reason to pay for hauling a "specialty" item if your daily freight is less than special!
2. Seek Out Flexibility
When selecting a base insurance coverage package, it's important to go with the best fit for the majority of your trucking needs. However, there may be occasions where a one-time opportunity arises, and your insurance coverage just isn't enough. Finding an insurance agent that can quickly modify your policy is a key step in ensuring you don't miss out on lucrative business! The best insurance agencies will be able to temporarily modify your coverage to make sure that you're set for anything that might happen. They'll be available to provide an updated insurance policy, on the spot- no waiting, no loss of business.
3. Cut Your Losses
Your prior loss history is a key factor in how much you'll be paying for insurance. Accidents can be unavoidable but it's important to hedge your bets in minimizing this possibility. Simple practices such as avoiding distractions and double checking your blind spots can make all the difference when it comes to accident prevention. Good defensive driving habits and maintenance of your truck can help you and your cargo to safely reach your destination, and to keep your insurance premiums as low as possible.
4. Weigh Your Options
Increasing your deductible is a surefire way to reduce your insurance premiums. The deductible is the amount you agree to pay out of pocket until the insurance will cover an event. A higher deductible and lower premium is a great way to save money, as long as you don't need to file a claim. Once a claim is filed, you'll be paying your deductible out of pocket, and your premium may increase regardless. Taking steps to minimize your risk of incidents will help prevent the need to file a claim.
5. Don't Settle!
You might think you're getting the best deal on your cargo insurance coverage, but there's only one way to be sure. Obtaining quotes can be a hassle, but it's not as bad as overpaying for coverage! Ask your agent for multiple quotes from A-rated carriers. Talk to an expert who has insured truckers for decades- they'll be sure to give you a clearer picture on what is included in your policy. As always, read the fine print to make sure you're getting the best fit for your needs.
Our agents at Insure My Rig understand the ins and outs of all your trucking insurance needs. Let us help you to get the best possible coverage for the best rate!