Valuable Commercial Trucking Insurance Services
Insure My Rig Is Proud To Serve The Truckers Of America​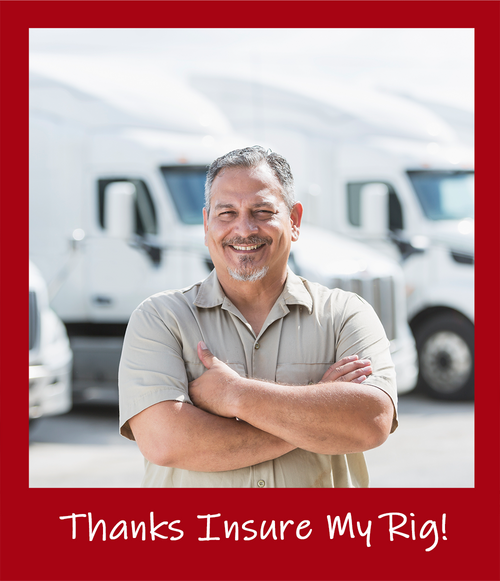 The moment I saw the value of having commercial trucking insurance through Insure My Rig was the night I was involved in a parking lot accident. Thankfully no one was seriously injured in the accident, so it definitely could've been a lot worse. However, these situations can cause a lot of stress, but I knew my trucking insurance was going to come through for me because I've been doing business with Insure My Rig for many years now.
I was in my commercial semi truck and got hit by a driver who had just gotten his CDL within the last week. But IMR handled the insurance claim and I was rolling down the road before I knew it.
Kimberly Lauderdale and the other experts at Insure My Rig have handled the one or two minor claims I've had in the last 12 years I've been with them in a very fast and very professional fashion.
I'm just thankful I have good owner operator truck insurance from a good agent, and my motor carrier is happy too. I don't know what I would've ever done without the Commercial Trucking Insurance services from Insure My Rig. I've had other agents in the past and honestly, these people are the best in the business.
As an owner operator I don't need corporate breathing down my neck because I have substandard semi truck insurance, and that is never a concern with the folks from Insure My Rig because their Commercial Trucking Insurance is always high quality with the top ranked insurance companies in the business.
If you are an owner operator, then you are an independent businessman responsible for the financial success of your company, which puts a lot of importance on insurance. I realized a long time ago that I don't know much about insurance, and frankly, I don't want to.
What I do need to know is this: I have a professional insurance agent who has my back when I really need it - and that's what I have with Insure My Rig.