Occupational Accident Truck Insurance
Commercial Truck Insurance Quotes
Two easy ways to get a Occupational Accident Truck Insurance quote:
What Is Commercial Truck Driver Occupational Accident Insurance?
If a driver is injured while driving their semi or other work-related incidents, this coverage can help pay the cost of medical treatment, prescriptions and even disability payments and benefits for accidental death.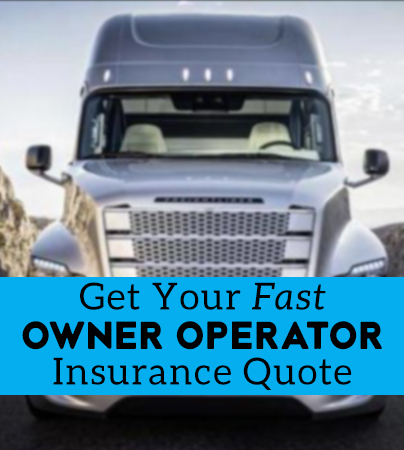 What Does Occupational Accident Insurance Include And How Can I Get It?
Truck driver Occupational Accident Insurance policies are customized for motor carriers, owner operators and contract semi drivers. Flexible policies usually offer a wide range of choices in benefit levels so you can get different quotes depending on the coverage you want. Also, these policies can be bundled with other commercial trucking coverage which will help you get your cost down. Non-occupational coverage, and passenger accident coverage can be added to these policies as well.
InsureMyRig.com has experienced and professional 18-wheeler insurance experts who have the expertise to customize Occupational Accident Insurance to cover the unique risks motor carriers and their drivers confront every day. Give us a call today or fill out a quote online. If your fleet is more than 15 trucks, please visit our parent company website www.roemer-insurance.com.
Attention Owner Operators: 5 Reasons Why You Need OCC/ACC Coverage
Workers comp is expensive and only covers employees, making it unlikely that independent owner operators leased on to motor carriers will be covered.
OCC/ACC is similar coverage that may be offered for you to purchase through your motor carrier, but if it's not, you should strongly consider buying it on your own.
Click on the video to learn the 5 reasons why you need Occupational Accident Insurance or read below.
1
As a semi truck driver you need to protect yourself from on-the-job injury. Since workers comp only covers employees, Occupational Accident Insurance may be your best option in case of an accident.
2
Trucking is a dangerous profession with a high possibility of driver injury. Injury without insurance coverage can put you out of work with no paycheck coming in. OCC/ACC can help with disability payments to keep you financially sound until you can return to work.
3
Occupational Accident Insurance can pay for your medical bills and prescription costs, saving you on out-of-pocket health-related expenses.
4
OCC/ACC may be required by the motor carrier you lease onto.
5
Even if Occupational Accident Insurance is not required, it will give you peace of mind to help protect yourself and your livelihood should you suffer a work-related injury.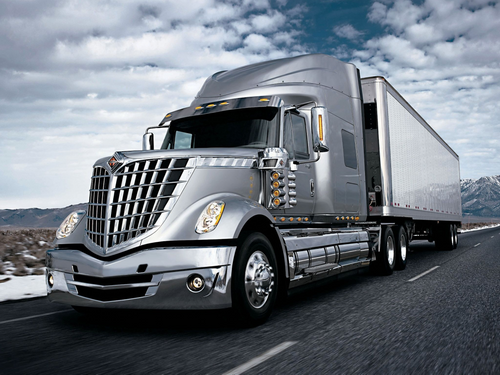 150,000 reasons why an owner operator should definitely carry occupational accident insurance.
I was reviewing some claims reports from our insurance companies this morning and noticed 150,000 reasons why an owner operator should definitely carry occupational accident insurance. Occupational Accident insurance provides financial protection to the owner operator in the event of job-related injury – including death benefits.
Owner-operators are generally not covered by workers' compensation. Occupational Accident coverage covers an independent contractor for an injury suffered when they are performing duties under a lease with a motor carrier as a driver of a truck and under dispatch of the motor carrier. Occupational Accident (called 'OCC/ACC' for short) provides financial benefits for accidental death, dismemberment, and paralysis; accident disability; and accident-related medical expenses.
Occupational Accident Insurance Should Be A Part of a Company's Risk Management Program
Employers are required to provide workers' comp to their full-time employees, but not to their contract workers. Despite this, employers are able to help independent contractors protect themselves and their families financially in the event of workplace injuries or death. This is where Occupational Accident (OCC/ACC) comes into play!
Occupational Accident covers independent truckers who are injured or killed while on the job.
If you're an owner/operator working as an independent contractor, you WON'T be covered under a company's workers' compensation policy. OCC/ACC is NOT workers' comp! But it does provide similar financial protections.
Employers in some states can opt out of providing workers' comp, but employees and contractors can still sue an employer for injuries or death. Choosing OCC/ACC coverage from a reputable provider such as InsureMyRig is a wise way to protect your company as well as your independent contractors.
A company can require their independent contractors to purchase Occ Acc. Companies may also specify their OCC/ACC limits, whereas workers' comp provides statutory limits. Companies are able to select how much OCC/ACC coverage they are willing to provide their contractors.
If you're an independent contractor and you are injured on the job, OCC/ACC can help cover your medical expenses or disability leave. There are death benefits as well.
OCC/ACC can provide coverage in cases of accidental death, dismemberment, paralysis, and other disability or medical expenses as the result of an accident on the job.
So, as you can see; Occupational Accident insurance protects the independent contractor AND the company.
Contact InsureMyRig today to learn more about this highly valuable insurance coverage.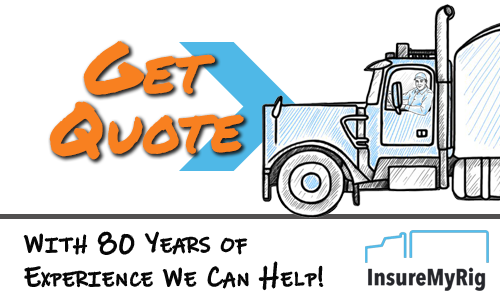 Why Choose Insure My Rig?
Instant Binding - We'll get you on the road sooner
Automated Payments- Allows you to concentrate on driving & making money
Proof of insurance is faxed or emailed to you immediately
24/7 Claim Service- We're always there for you
Prices start as low as $30/ month
Nationwide Coverage
Backed by 80+ years of experience