Why You Need Owner Operator Insurance
150,000 reasons why an owner operator should definitely carry occupational accident insurance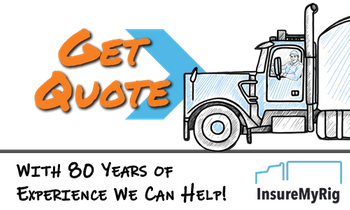 I was reviewing some claims reports from our insurance companies this morning and noticed 150,000 reasons why an owner operator should definitely carry occupational accident insurance. Occupational Accident insurance provides financial protection to the owner operator in the event of job-related injury – including death benefits.
Owner-operators are generally not covered by workers' compensation. Occupational Accident coverage covers an independent contractor for an injury suffered when they are performing duties under a lease with a motor carrier as a driver of a truck and under dispatch of the motor carrier. Occupational Accident (OCC/ACC) provides financial benefits for accidental death, dismemberment, and paralysis; accident disability; and accident-related medical expenses.
This is essential coverage for the independent contractor who is taking care of business. It assures the family will be protected if the trucker becomes unable to work and generate trucking revenue. If you get hurt on the job and you can't work, you need these benefits to pay the bills until you are able to get back in the cab, rolling down the road and earning your livelihood.
What brought this to my mind was this: One of our customers had an unfortunate accident a few months back. There was some slippery pavement, a leftwards curve in the road and a soft shoulder which all combined to result in a rollover accident.
Our driver was injured, but thankfully not too severely. He had a brief hospitalization and spent some time at home recuperating. I am happy to report he is now he is back at work hauling our nation's goods and earning a living. We are so thankful for him and every one of our independent-contractor truckers. Where would we be without them?
Well as I reviewed the insurance companies reserve summary I noticed that he was projected to incur a total of about $130,000 in medical bills. Also, 1 the insurance company is paying him his lost wages in the amount of approximately $20,000.
So between the drivers last pay and the medical bills, there is $150,000 being paid out by the insurance company because of this accident. That is 150,000 very good reasons why every owner operator should be covered by an occupational accident insurance policy.
4 easy ways to get a Occupational Accident Insurance quote: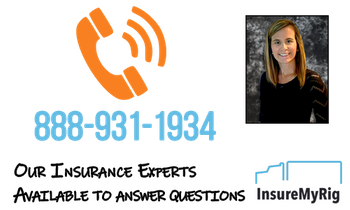 1. Call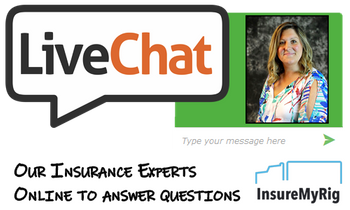 2. Live Chat
Click 'Chat With Us' box below