Physical Damage Trucking Insurance
Big Rig Insurance Quotes
Two easy ways to get a Physical Damage Truck Insurance quote: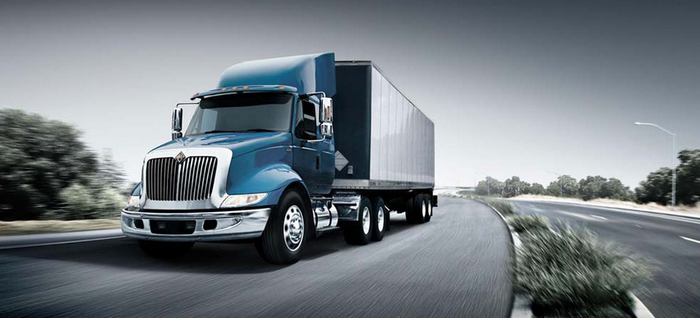 WHAT IS PHYSICAL DAMAGE SEMI TRUCK INSURANCE?
Experienced truckers know they have to be prepared for any event that could put their commercial truck and their livelihood out of commission. That includes everything from an accident to fire, foul weather, theft to vandalism.
The best way to be prepared for the unexpected is to make sure you're covered with Physical Damage Semi Truck Insurance. This trucking insurance, which is offered by the trucking insurance experts at InsureMyRig.com, protects your semi cab and trailer 24/7 and helps get you back on the road.
WHAT DOES PHYSICAL DAMAGE SEMI TRUCK INSURANCE INCLUDE?
Comprehensive
Fire or explosion

Theft

Windstorm, hail, earthquake, flood

Vandalism and more
Collision
Damage caused by collision with another object
Deductible options range from $500 - $2,500
When you consider buying Physical Damage Semi Insurance, there are a number of add-on options to choose from. They include:
Towing- usually included as a sub-limit
Storage- usually included as a sub-limit
GAP coverage- can pay off loan if your truck is totaled and the appraised value is less than the payoff amount
Federal Excise Tax coverage- if loss occurs within one year of date of purchase, the tax amount will be reimbursed
Personal effects coverage- can be added to cover personal items kept in commercial vehicle
Electronic equipment coverage- can be added to provide coverage to electronic items that are permanently mounted in commercial vehicle
Downtime/Rental reimbursement- can be added to provide coverage if covered loss results in use of vehicle being lost for more than 7 days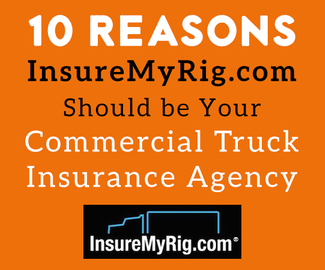 HOW DO I GET PHYSICAL DAMAGE TRUCK INSURANCE? HOW MUCH DOES IT COST?
InsureMyRig.com has experienced Physical Damage Big Rig Insurance experts who can provide coverage anywhere in the U.S. to individual 18-wheeler drivers. Call us today or fill out an online quote.
The cost of this insurance depends on the value of your equipment, the amount of your deductible and how many options you choose.
AM I REQUIRED BY LAW TO BUY PHYSICAL DAMAGE SEMI TRUCK INSURANCE?
Physical Damage Truck Insurance is not required by law. However, if you finance your vehicle, lien holders will require this insurance to protect them. Even if the loan is paid off, your truck is an asset that you should continue to protect. It is important to insure your commercial truck for the actual cash value. Do not over or under value the vehicle as the insurance company will only pay market value at the time of the loss, minus the deductible.
Protect Your Business With Reliable Trucking Insurance