What's Up at Insure my Rig!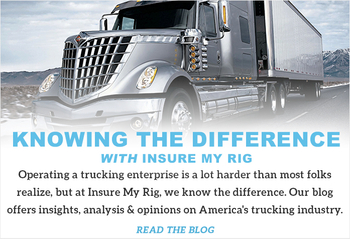 Roemer Insurance has bats in the belfry!
First of all, I'm not exactly sure what a belfry even is. (Anybody?) But one thing is for sure! Having bats flying around inside your business office is pretty alarming and not too good for your productivity! Here at Roemer Insurance / Insure my Rig, home of The Trucking Insurance Experts,
It all started when something small and fast went streaking overhead through our office. "What was that?!" someone was heard to exclaim. "I think it's a bat!" another person yelled. Now at Roemer Insurance, home of Insure My Rig, what we usually do is sell insurance to truckers. Automobile liability insurance, bobtail, physical damage insurance, motor truck cargo insurance – even occupational accident insurance. It is what we do all day every day - sell insurance to our wonderful TRUCKING customers. Whether they are owner operators or if they have their own authority: whether they have one semi-truck or 1000 heavy duty trucks. At Roemer insurance and Insure My Rig our truckers know they can count on us because we know the difference between a fifth wheel and the steering wheel!
So it was quite shocking to have a bat flying all around our office distracting our workers and making the customers we were speaking with on the phone wonder what all the screaming was about. Our personnel manager ran into her office quickly closing the door. She thought she was safe until the bat crawled through the crack underneath the door and onto her foot– "Oh! Heck no!" she shrieked, throwing open the door and running outside. But now the bat was cornered in her office and it wasn't long until our heroic bat remediation team sprang into action. Shari and Mike utilized a large tablecloth to safely capture the unwelcome interloper and get it safely out of the building.
That was an exciting (and mostly amusing) interlude for our staff who then got right back to the business of selling and serving the trucking insurance policies needed by our amazing truckers.
PS – I saved you the trouble of Googling the word belfry: bel·fry noun / the part of a bell tower or steeple in which bells are housed. But of course!
Call or email InsureMyRig today with your questions about trucking insurance.
Whether you are an Owner-Operator, or a fleet owner of any size from 1-1,000. Give us a call. We know the difference between a fifth wheel and a steering wheel.