Commercial Truck Insurance New Ventures
Thousands Trust Insure My Rig For All Their Trucking Insurance Needs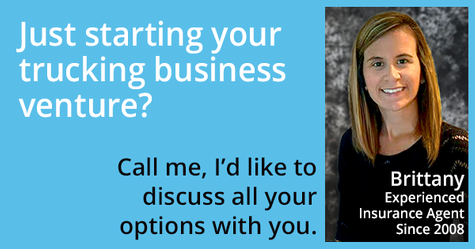 New to Your Trucking Business and Need Insurance?
We want to be your insurance advisor, not just your agent; we feel in a specialized business like trucking, you need to have a specialized agent for commercial trucking insurance.
We have over 80 years of experience in insuring trucker's all over the USA.
Types of commercial truck / trailers we can insure:
Flatbed

Intermodal
Tankers
Dry Van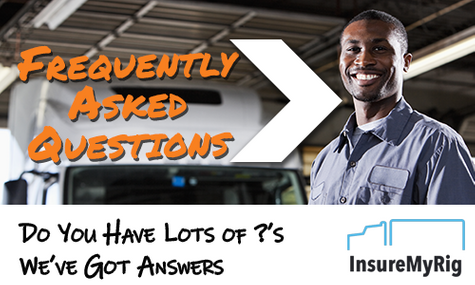 Frequently asked questions about Individual Owner / Operator Commercial Truck Insurance
At InsureMyRig.com, we offer a variety of truck insurance policies to meet the needs of owner/operators, trucking fleets and fleets of owner/operators. We can answer any questions you may have about the different types of truck insurance we offer and what coverage each provides.
The following are the answers to some frequently asked questions we encounter when looking for commercial trucking insurance.
If you have any other questions, don't hesitate to give us a call; we are here to help you 24 hours a day, seven days a week.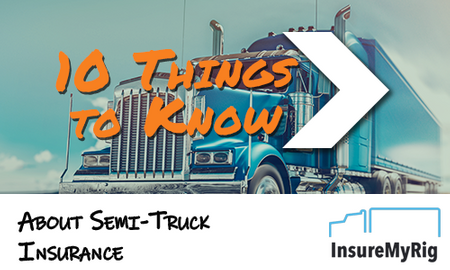 10 Things to Know About Semi-Truck Insurance
1. Semi-truck insurance does not refer to just one type of insurance! The term refers to several different insurance policies which truckers require to cover commercial trucking operations.
2. Owner-operator truck insurance is another way of referring to semi-truck insurance.
3. Semi-truck insurance policies can be selected to cover a trucker and their commercial vehicle in a variety of situations.