This one REALLY takes the cake!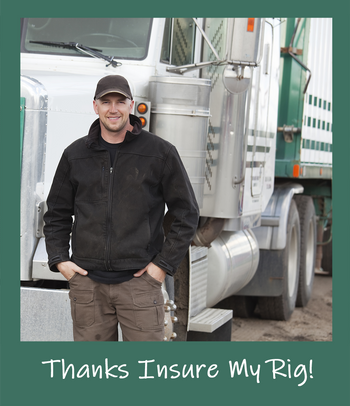 First thing yesterday morning here at InsureMyRig. We got a call from a trucker in Oklahoma. Lets say his name is "Joe"
He has been a customer of InsureMyRig for eleven years. He has Non-trucking liability as well as physical damage coverage. He has always been a real pleasure to work with because he usually cracks a joke or has something else interesting or funny to say – he's really the kind of person you like to help out.
Well yesterday he was not joking around. He is an independent contractor with a big trucking company out of Pennsylvania and he was upset because he was told by his motor carrier that his bobtail/ non-trucking liability insurance was not valid, and they would not dispatch him until he got things in proper order. He was pretty steamed up over this because he always pays his bills on time and he was pretty sure everything was ok with his non-trucking liability and automobile physical damage policies through InsureMyRig.
Thank goodness Mandie was able to get to the bottom of things. It seems like she always gets the extra special assignments and she took on the job of finding out what the heck was going on.
The first thing Mandie did was check our business records system. And there it was: as plain as the nose on your face; our customer was all paid up and there were no problems at all that we could see with Joe's non-trucking liability and physical damage insurance. (She also noticed in the system that our customer has asked in the past about Occupational Accident insurance.)
So she told Joe that it looked fine from our end. He asked her, "Pretty please could you communicate with my motor carrier and advise them of that? I have the dispatcher's number right here." Mandie said, "No problem" and she called them right up. Turns out, the motor carrier had made a mistake. They actually have two drivers with very similar names and it was the other "Joe" that had the problem with his insurance (happily, that guy is not our customer)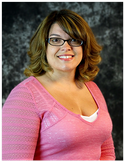 So Mandie called Joe right away and gave him the good news. He was very pleased and told her he wanted to do something nice for her out of appreciation. She said, "You do something nice for me every single month when you pay your premium for your non-trucking liability and automobile physical damage insurance. We appreciate your business!" Now what about that Occupational Accident Insurance policy you have been asking us about for the past year? And what do you know? He asked her to provide him with a quotation for the occupational accident insurance coverage to protect his family if he gets hurt and cant drive for a while.
Call or email InsureMyRig today with your questions about trucking insurance.
Whether you are an Owner-Operator, or a fleet owner of any size from 1-1,000. Give us a call. We know the difference between a fifth wheel and a steering wheel.