Aiming for Service and Responsiveness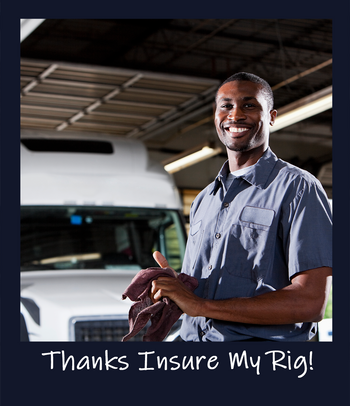 Breakdowns are a real pain. Few things are more aggravating than having a mechanical breakdown with your commercial semi truck. But there's another kind of breakdown that can be problematical, too. Have you ever had a situation where a breakdown in communications led to hard feelings or harmed a business relationship? I think over the years, we probably all have!
At InsureMyRig.com where we sell trucking insurance every day, communication is key. We sell our awesome truckers the insurance they need to keep rolling down the road. You know, if you think about it many business transactions are really nothing more than a sequence of written - and sometimes verbal - communications. We provide insurance for owner operators as well as owners of every sized fleet of semi trucks with all the coverages they require. Whether it is trucking liability insurance, motor truck cargo, physical damage insurance or even occupational accident insurance; we have our motor carriers covered.
Now we all know this: If we don't communicate clearly and effectively or if we allow our communication process to break down, misunderstandings and problems can certainly ensue!
Such was the case a few weeks ago when we had an upset trucker – we'll call him Mack - who thought we were not doing a good job of communicating. This is a perfect illustration of how you can THINK your doing an adequate job of communicating when actually, you are not.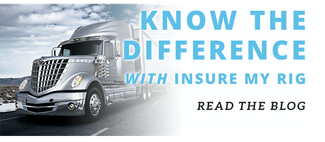 This situation was quite troubling to us because we really thought we were doing OK. Every time Mack called with a question about his trucking insurance we gave him a prompt answer. Needless to say, he is a busy person because he's a truck driver! We all know how demanding life on the road can be. So whenever he would call us to ask about an insurance premium payment or a request to add a new piece of equipment to his truck insurance policy, we would call him right back and leave him a detailed voicemail message with a good response to his insurance questions. Problem was, we were leaving a voicemail message on his home phone; and just like many of us his he very rarely uses his home landline and the voicemail on his home phone is almost never checked.
What a breakdown! We thought we were doing a good job of communicating with him when actually the opposite was true. He was not getting our responses and he was very unhappy because he thought we were not responding at all. Ouch.
Since then we got things sorted out and now our customer is once again very happy with our service and responsiveness. But the story highlights the issue of making sure that you are communicating in a timely and clear fashion and using a method that is actually effective. We determined that the true key to communications is requesting that your message be acknowledged.
Whether you're communicating by fax, email, text or voicemail (even smoke signals or pony express!) the only way to be sure you have effectively communicated your message is to request acknowledgement of receipt. A simple, "Please let me know when you get this message," can do the trick. This way if you don't hear back you know you better try again and when you do hear back you know your customer received the message loud and clear.
Hopefully, this story communicates a beneficial message for you.
Please communicate with InsureMyRig by fax, email or voicemail anytime day or night and we will get back with you as soon as we can. Trust InsureMyRig.com with your truck insurance. We know the difference between a fifth wheel and a steering wheel!
Call or email InsureMyRig today with your questions about trucking insurance.
Whether you are an Owner-Operator, or a fleet owner of any size from 1-1,000. Give us a call. We know the difference between a fifth wheel and a steering wheel.