Texas' #1 Trucking Insurance Company
Texas Truckers Trust Us For Over 80 Years.
We provide insurance to Independent Contractors, Owner-Operators, Commercial Truckers, and small trucking fleets with the best value and highest customer satisfaction in the business.
When it comes to your commercial trucking insurance needs, you have many choices. There's probably an agent right down the road who says he knows about trucking insurance; and maybe he does write the insurance coverage on a few trucks around town. But is he a trucking insurance professional, like the pro's at InsureMyRig.com?
Insure My Rig is your first choice!
Get your free Texas Commercial Truck Insurance Quote. Not only will you get help and guidance from one of our licensed Texas insurance representatives, but you'll also get the best pricing and service available.
Two easy ways to get a Commercial Trucking Insurance quote:
We tell you right away how much the insurance costs! Chose Your Option below: Call or Email.
Does the other agent know the difference between a 5th wheel, and a steering wheel?
We sure do. Honestly, the best thing about the internet is that with today's communication it can bring a customer who's 1000 miles away virtually right into our office. We write insurance for trucking companies and owner/operators in almost every state of this great country of ours, and all sorts of different operations.
Types of commercial truck / trailers we can insure:
Flatbed

Intermodal
Tankers
Dump Trucks
Dry Van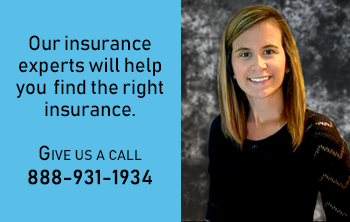 Have only a single tractor-trailer and are just starting up?
Yep, we do that. Been in business for 5 years, and have 7 dump trucks? Can do. Or maybe you've got 1000 units, doing everything from intermodal to flatbed, yes we can help you too.
We want to be your insurance advisor, not just your agent; we feel in a specialized business like trucking, you need to have a specialized agent for Pennsylvania trucking insurance. One who understands your 18 wheeler operation, your goals and your safety culture. We want to help you find the cheapest insurance possible for your big rig.
We may not be right down the road, but InsureMyRig.com is a lot closer than you think. We want you to be our customer and insurance company partner for the life of your business.
We offer trucking insurance for cheap cost in all cities in Texas, which include the following:
Houston
San Antonio
Dallas
Austin
Fort Worth
Top 5 Reasons to INSURE MY RIG SHOULD BE YOUR COMMERCIAL TRUCK INSURANCE AGENCY
1
We are a 3rd generation family-owned agency that has been insuring America's truckers for over 80 years.
2
For 30 years, we have been publishers of The Roemer Report, the Kiplinger Letter of the trucking industry.
3
We have 25 full-time staff members devoted to serving the insurance needs of America's truckers, including a dedicated certificate clerk and an in-house loss control expert.
4
We are long-time members of the American Trucking Association, as well as numerous state trucking associations.
5
We know the difference between a fifth wheel and a steering wheel.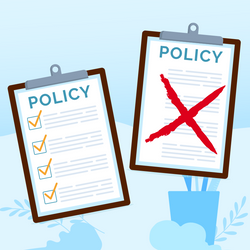 10 Steps To Get The Best Deal On Commercial Trucking Insurance
7 common mistakes that can cost truckers big money on their commercial trucking insurance.
You're with the wrong insurance carrier – or you have the wrong policy and a claim winds up being denied. When it's a cargo claim, this can make your shipper/customer very crabby! Another common mistake is buying your insurance from the wrong commercial trucking insurance company.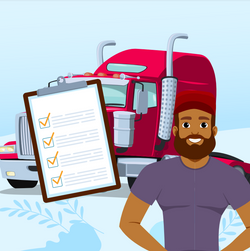 How Can An Owner Operator Get the Best Deal Possible on Truck Insurance?
How can an owner-operator get the best possible deal on trucking insurance? There are a lot of reasons why it is hard for an owner operator to get the best deal possible on his truck insurance. An owner operator is one of the busiest business people on the planet earth...